Inspired by the folks from r/startpage and r/unixporn I decided to make this project. I really help me to open link faster when I launch my web browser.
Features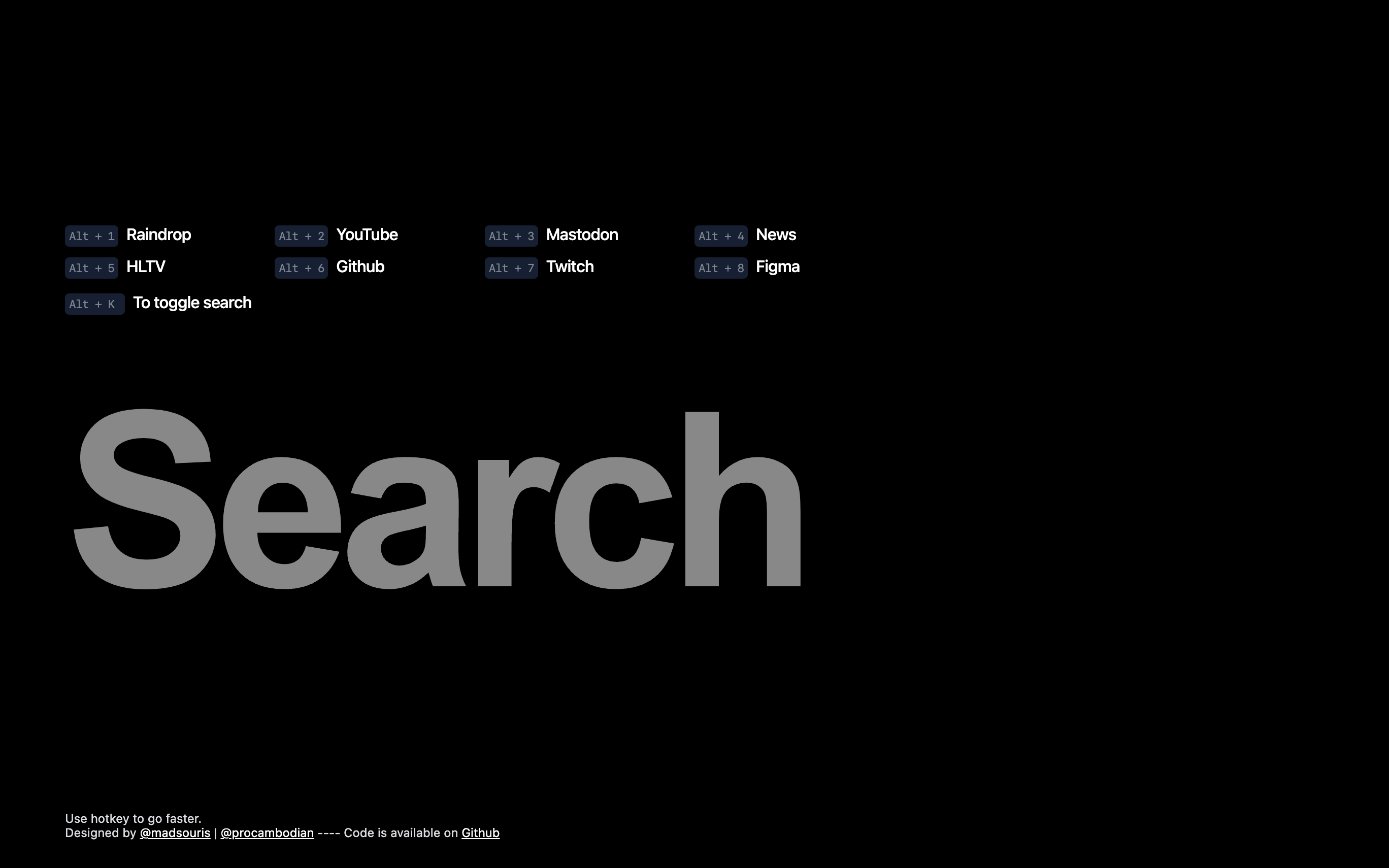 Shortcut keys to go to each link faster without clicking
Google search
Responsive
Progressive web app, it's very fast
Development
I'm genuinely amazed by the speed of Vitejs, launching a dev server is very fast, and creating a project is also very easy, so I use it.
You probably know about utility class frameworks like Tailwind, I'm really into it. But I discover Windi and UnoCSS, UnoCSS is more like an experimental project to push the speed of front-end templating to the next level. I decided to use UnoCSS solely because I can use the custom value on the fly, and out of the box experience is complete for what I need.