Pivot Management Company is a next-generation business consulting firm focused on delivering tangible results. More than just business management, we analyze your current business or startup to provide individual solutions to maximize your profits.
Pivot provides many services
Corporate strategy
Business analysis
Labor training
E-commerce solution
Web design
Expense and operation management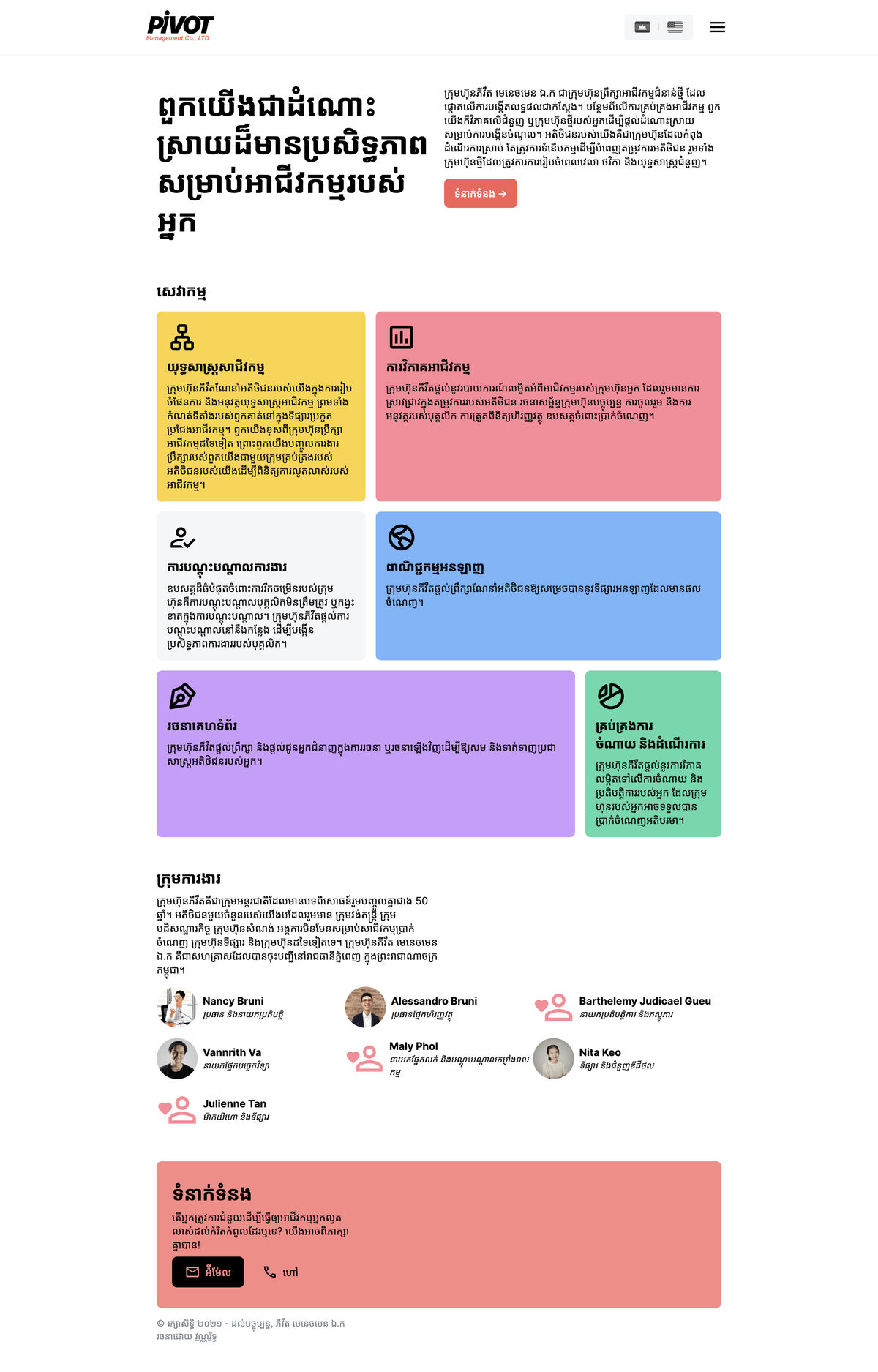 My role in Pivot
I handle the technical part and design parts, including consulting with the client.
With the client, I help them and their staff work more efficiently with their tech stack, improve their website or e-commerce store, and also help them recruit new employees to join their technical team.
With Pivot, I handle branding, web design, social media design, and other IT services to keep our company's communication running smoothly.